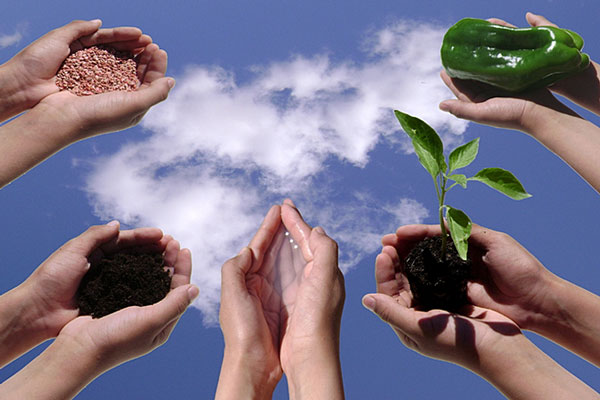 With global population expected to reach 9.2 billion by 2050, food production will need to double worldwide. Meeting this challenge without causing more environmental damage—cutting down rain forest, for example, or using more groundwater—will be even harder. Farmers do tend to become more productive over time, but a new report released today finds that they will need to make much more progress—boosting their rate of efficiency gains by 25%.
"It's a rather daunting task," says Keith Fuglie, an economist with the U.S. Department of Agriculture in Washington, D.C., and co-author of the report. Major increases in agricultural research, among other investments, will be needed to do the job, he says. "Countries that have invested more in research have been the ones that have had the best record" of efficiency gains.
The report comes from the Global Harvest Initiative, a consortium of large agribusiness companies and global conservation groups, which contracted with the U.S. Department of Agriculture and the Farm Foundation, a non-profit. Fuglie calculated the "total factor productivity" for every country, comparing the amount of food produced with all the inputs needed, such as land, labor, fuel, and chemicals. He found that on average between 2000 and 2007, farm productivty worldwide has been increasing by 1.4% per year.
Fuglie also calculated that agriculture, averaged around the world, will need to become 1.75% more productive each year in order to double output without any more inputs. Because the bulk of population growth will happen in the next 2 decades, major efficiency gains are needed sooner rather than later, says co-author Neil Conklin of the Farm Foundation in Oak Brook, Illinois. "There has to be a big push now."
One reason for urgency is the long time between investing in agricultural R&D, such as plant breeding, and the eventual payoff on farms. Another problem is that climate change, which was not considered in the analysis, could reduce the amount of land and water available for farming and impact yields.
Julian Alston, an economist at the University of California, Davis, agrees that boosting agricultural efficiency is critical. But Alston, who was not involved in the report, suspects that the challenge may be even greater than depicted in the new report. Alston's research suggests that global productivity has been slowing down, not increasing.
The Global Harvest Initiative plans to release annual follow-up reports on global productivity.
Sciencemag